I thought I'd update those of you who are interested in how some of my youngsters are getting on

Starting with my beautiful Rowan (Haverlands Scenario)
 If you remember he was born solid dark bay but with all characteristics.
This photo was taken when he was about 3 months old!

...... and look at him at 10 months!
Isn't LP a fabulous thing with appaloosas!
From solid to snowflake in the twinkling of an eye.
In hand with Jess at Newark and Notts as a baby

Coming into his own under saddle
Rowan is now Eventing and is established in a professional yard with his owner Jess McInnes
Harvey was the most beautiful baby, the spitting Image of his stunning mother.  He is the apple of Heather's eye and is now coming into his own being backed now he is three.  I know that I will see these two out and about once he gets going. Heather has promised to bring him to the National show next year where I know they will do well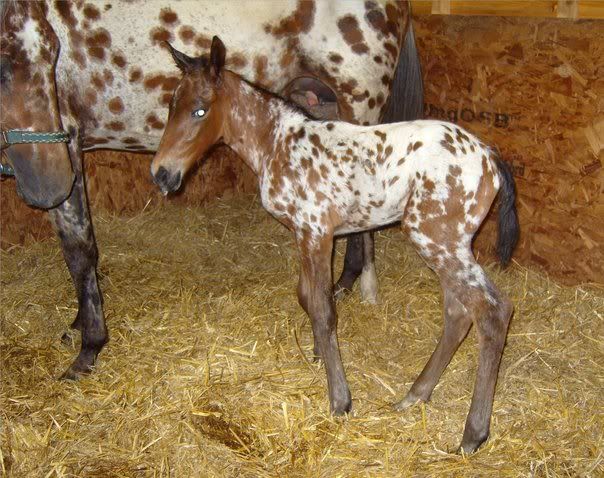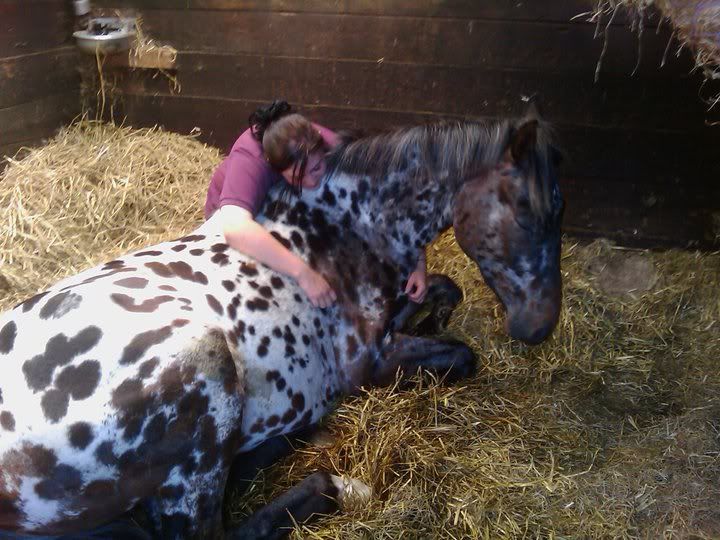 Having a love with mum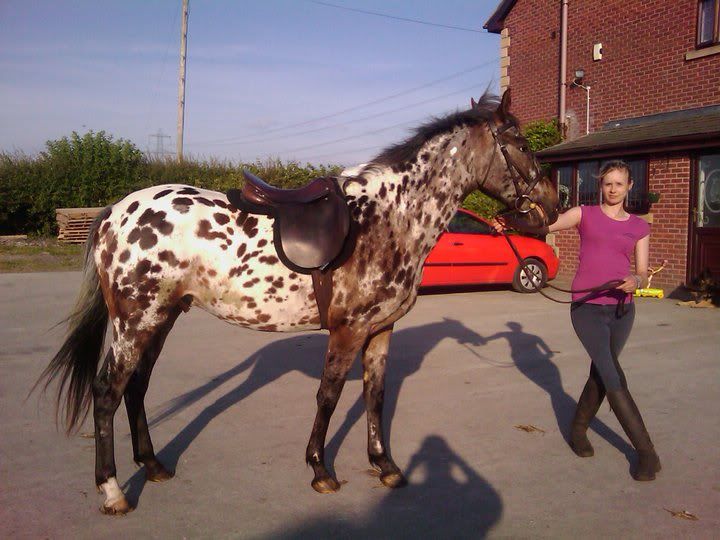 Tack on for first time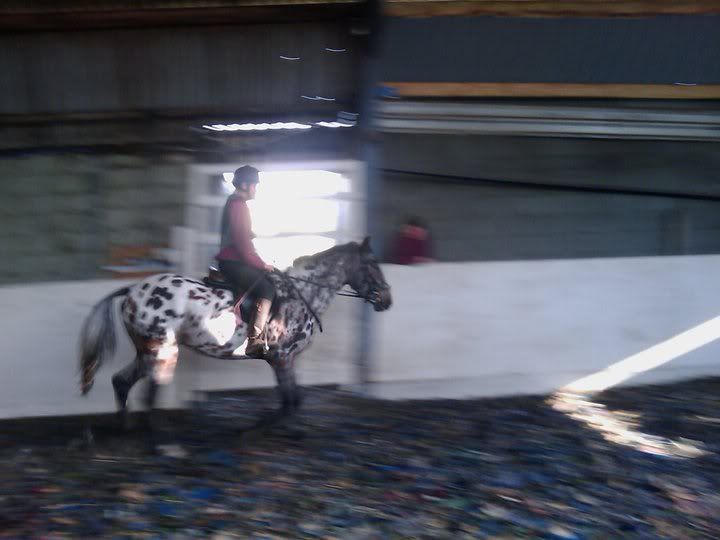 First time under saddle
Roman was a beautiful foal, so pretty that they used his new born picture on front cover of the aphcuk newsletter in the spring he was born
Sired by our Amazing Rainbeau and out of Batwell Indial Trail he was the most pleasing toffee coloured blanket spot and far too pretty to be a boy!
Here are recent pictures of him on winning form ! ~
Brechin Castle EC Champion In Hand Hunter under 4
Kye was my only ever foal by Rio (Haverlands Legacy) who was then gelded.
She was out of Easter Sun and born solid coal black. She's obviously a true solid as shows now as an adult horse.
She is actually a great breeding prospect as both her parents were loud black leopards. She is likely to be homozygous for PATN. She would just need an LP carrying appy to release her potential !
Kye as a foal with Easter
...and now at 3 just being backed and being a really good girl for Karen!
One beautiful baby.....
...has become...one stunning adult !
...and not only that but the crafty chap managed to sire 2 beautiful foals before being gelded
umm! Both quite unplanned !
Tasa was my beautiful Grade B filly out of Indy in 2007. Such a pretty horse with the kindest of temperaments and the definite X Factor !
Tasa as a baby, just a few days old! and then in April 08
.. and then Courtesy of Laura Baird, this photo was taken of her at The Highland Show June 08
♥
BApS 2012 Northern Show