Corskie Supreme
"Cookie"
(1991 - 2001)
Our much loved stallion who tragically died after colic surgery
---
Haverlands Tia Maria
"Tia"
(1980 - 2005)
Pictured below with her leopard  filly "Tico" by Corskie Supreme
---
Haverlands Blythe Spirit
"Image"
(2002 - 2003)
Brutally killed in her own field by sadists with sick minds. A sensless death which still remains undetected by Police
....... my beautiful girl, destined never to grow old!
---
TAMAR DUSK
"Dusky"
(1987 - 2006)
My beautiful Dusky and her unborn foal were sadly put to sleep on Tuesday 28th November, 2006.
Away to Rainbow Bridge to graze and play forever in green fields. RIP
---
BLYTHWIND BOOGIE
(1987 to 2010)
Sire: First Draft (First secretary.Fancy Free)
Dam: Blythwind Nugget by Move Over Nugget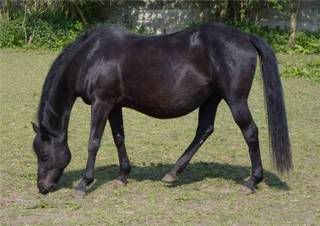 Sadly Boogie passed away April 2010 and is much missed by us all